How to Improve Manufacturing Performance with Dobot Cobot Screwdriving
1. Deploy easy and start production faster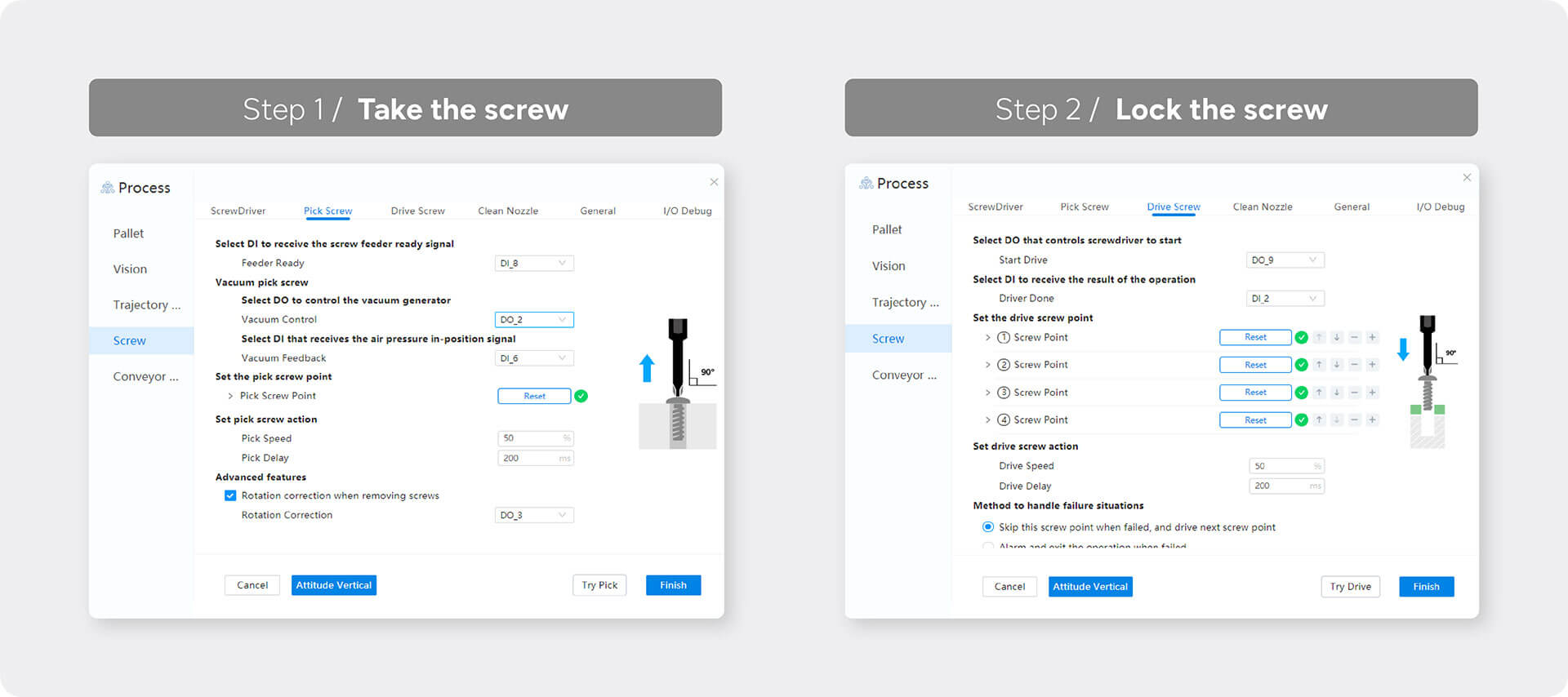 The solution does not require any programming skills. Robot engineers need only set the corresponding parameters and points in each step, and the process will be generated with one click, greatly simplifying the debugging process.
2. Debug rapidly with the growing efficiency by 80%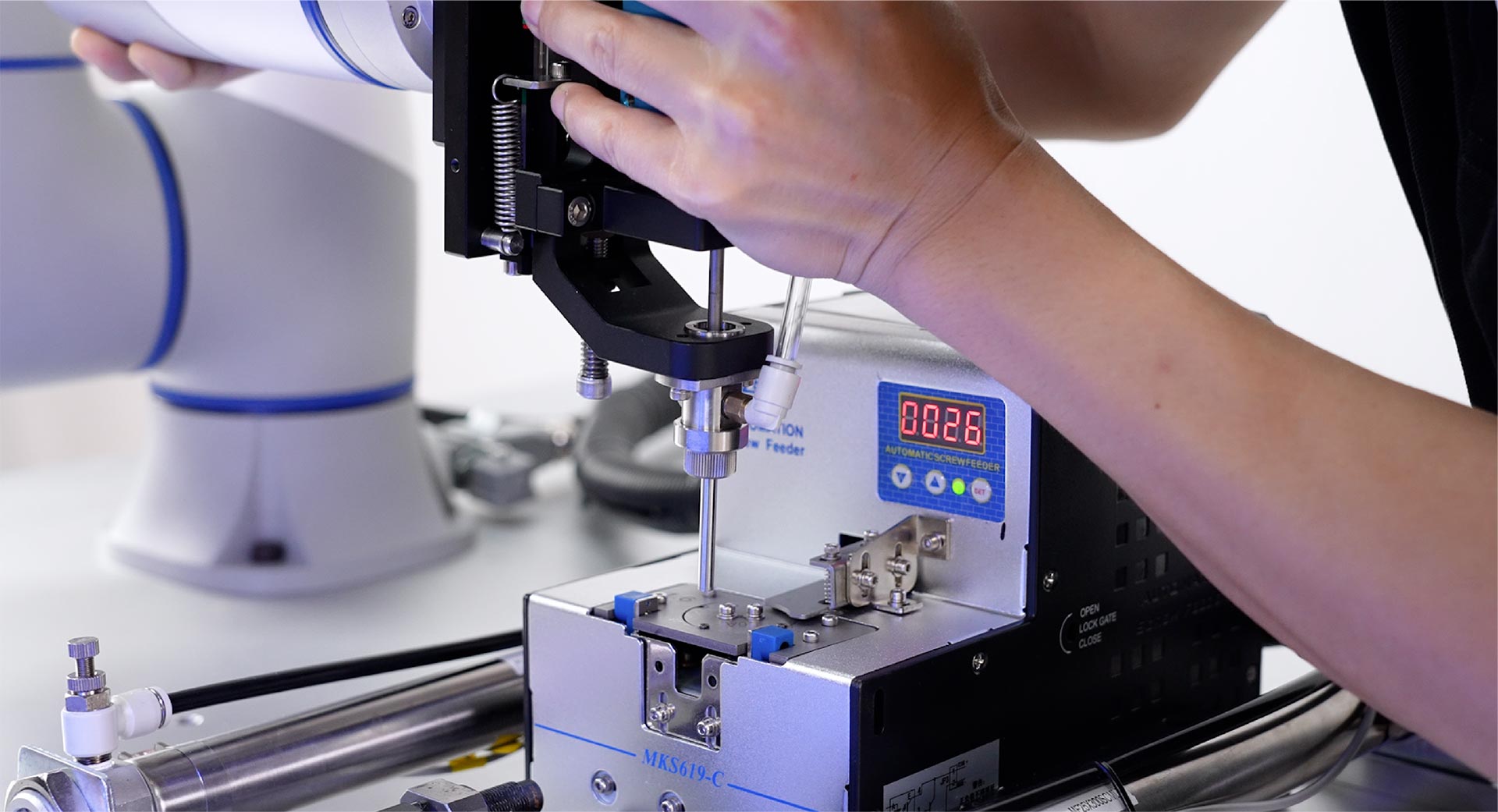 The Dobot automated screwdriving enables drag to teach coarse positioning. A user needs to drag and drop the robotic arm to the teaching point, and then you can adjust the robot arm positioning of screwdriving via software, leading to a high accuracy of the process and 80% increased efficiency.
3. Control intelligently while performing accurate screwdriving
Dobot screwdriving monitors leakage locks, floating heights, and sliding teeth to prevent defective products from flowing. It counts and uploads production data while synchronizing the external MES system. Controlling the torque accuracy error by ±5% enables product consistency and keeps up with the high manufacturing standard.
4. Realize the safety and flexibility of human-machine collaboration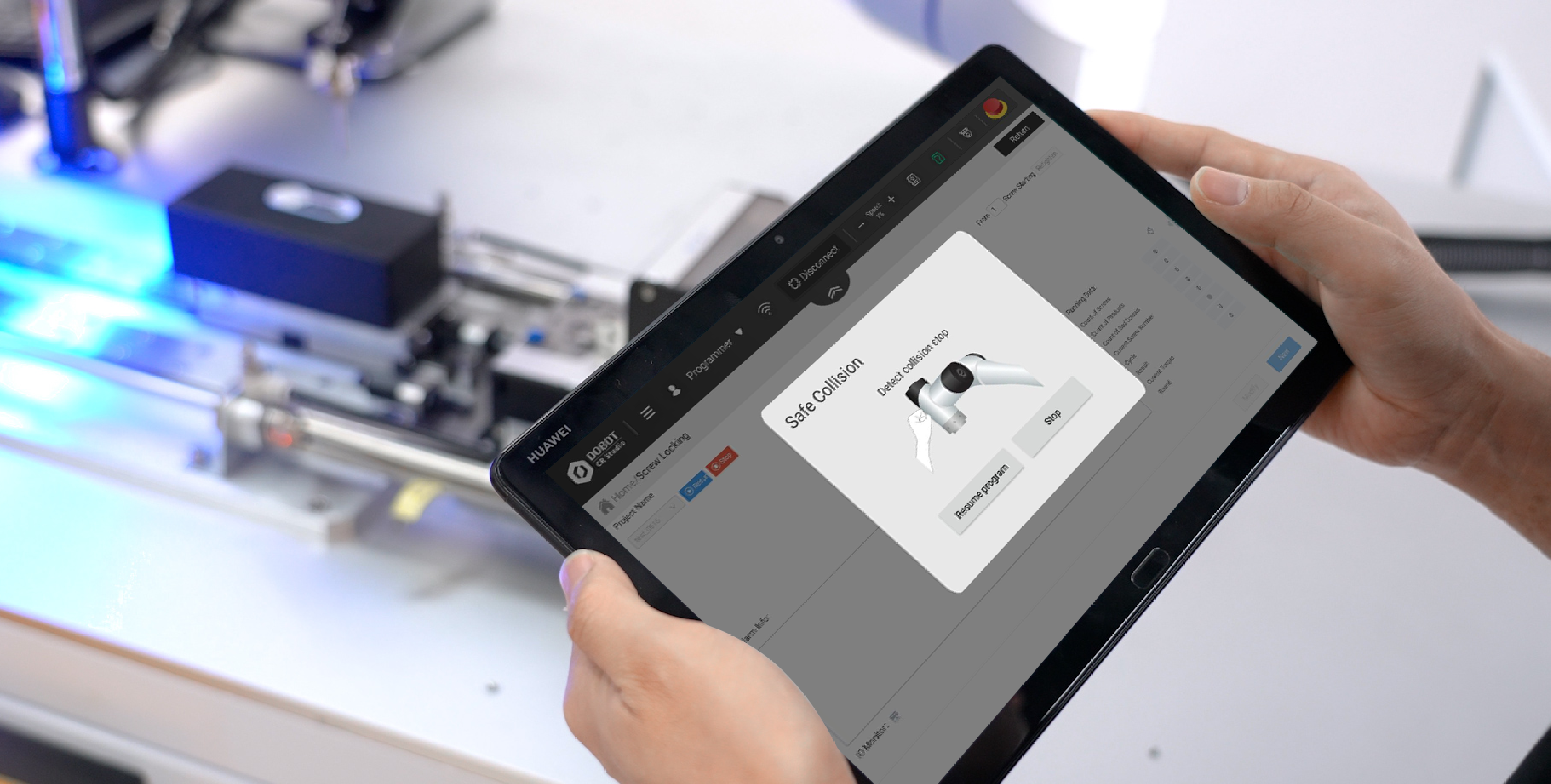 Dobot screwdriving solution is equipped with high-sensitive collision detection, supporting 5-level collision force adjustment. With a production speed of up to 2.5 s, production can be resumed with one click after a collision. It guarantees human safety and increases the production efficiency.