Table of Content
4 Challenges of Modern Manufacturing:
Dobot Modern Manufacturing Family
Modern manufacturing has faced multiple challenges in recent years. Many businesses are on the verge of transforming their manufacturing strategies and optimizing automation processes.
Let us dive further into the top 4 bottlenecks of modern manufacturing and ways of resolving them.
---
4 Challenges of Modern Manufacturing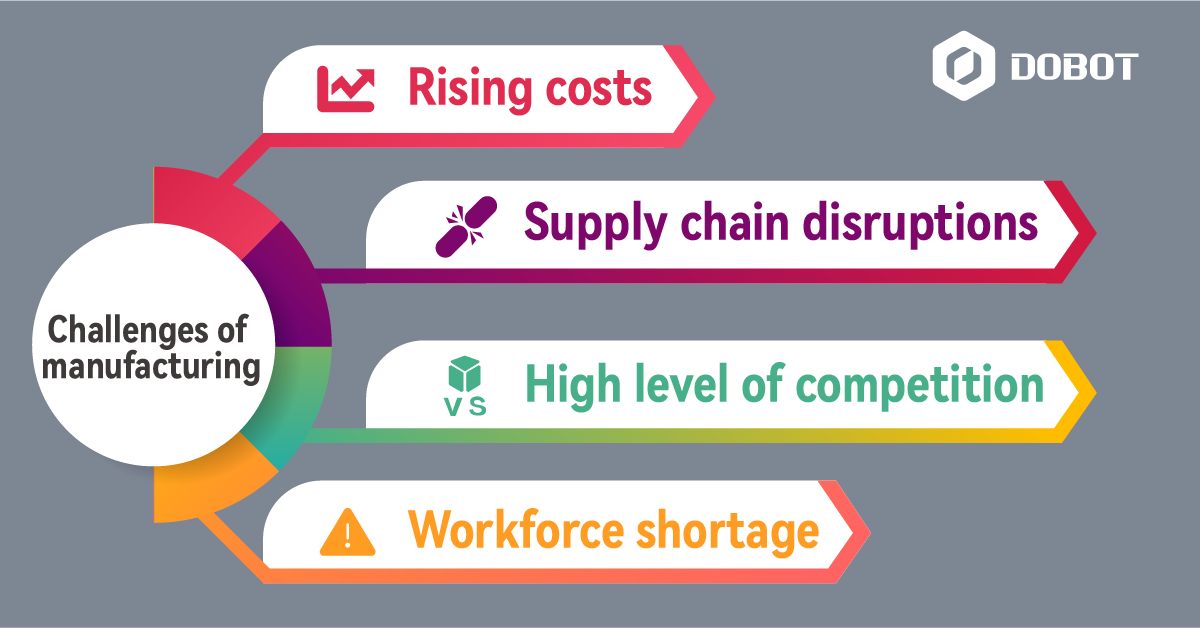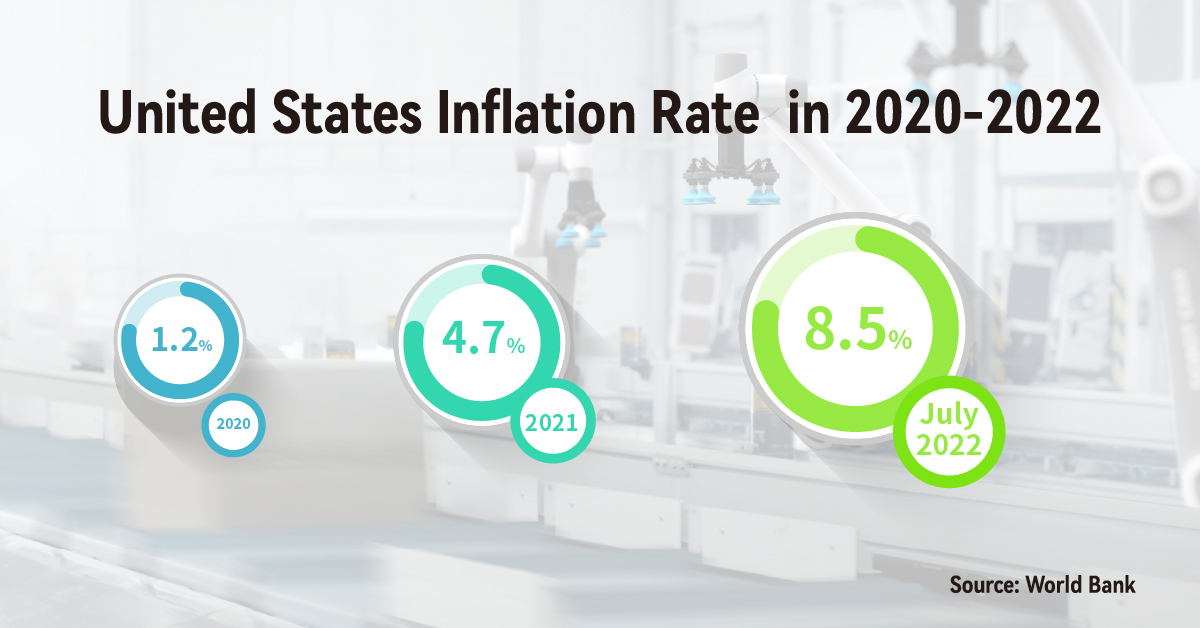 One of the multi-faceted global manufacturing challenges is constantly increasing costs across many industries. Supply and materials costs rise yearly because of supply chain disruptions, global inflation, political instability, high oil and gas prices, and others. All these factors influence manufacturing costs to go up. In 2020, the inflation rate in the US was 1.2%, while in 2021, it grew to 4.7%, which is a primary cause for increasing prices, hitting 8.5% in July 2022.
Untangling the bottlenecks in modern manufacturing will take time, especially when one of the challenges among manufacturers is supply chain disruptions. Starting from the times of the COVID-19 pandemic with a lasting effect, it has had a sufficient impact on manufacturing high indicators and product output and performance. The efficiency of manufacturing in vast industries operating diverse applications scenarios depends on the supply chain consistency. If OEMs or other chain members delay the supply of separated parts and components, the manufacturing cycle time will be extended.
The

Deloitte survey

states that almost half of the manufacturers turned down future business chances to strive because of the lack of qualified workers.
There is a global shortage of skilled workforce. Many highly-professional manufacturing workers are in their 50s preparing to retire soon. At the same time, few young staff is willing to take charge of repetitive and boring manufacturing tasks. As a result, the younger generation, or Generation Z, lacks the skills to perform these tasks requiring a high level of expertise. Workforce shortage creates a manufacturing challenge caused by a gap between the older and younger generation expert level.
High level of competition
There is an indirect impact caused by other factors on modern manufacturing. A level of competition among manufacturers in the market across various industries transforms a recent image of production output. Multiple players strive for the best efficiency and performance, improving product quality by deploying innovative technologies. Stiff competition among businesses hinders obstacles to survival.

Ways to face challenges
On the positive side, modern manufacturing paves the way for technological breakthroughs and diverse opportunities to increase production efficiency.
Automation is the key to success in meeting diverse production needs.
Robotic process automation is a robust solution to fight challenges in modern manufacturing. Robotic computer software can assist in tackling labor shortages as well as helping to automate manufacturing processes.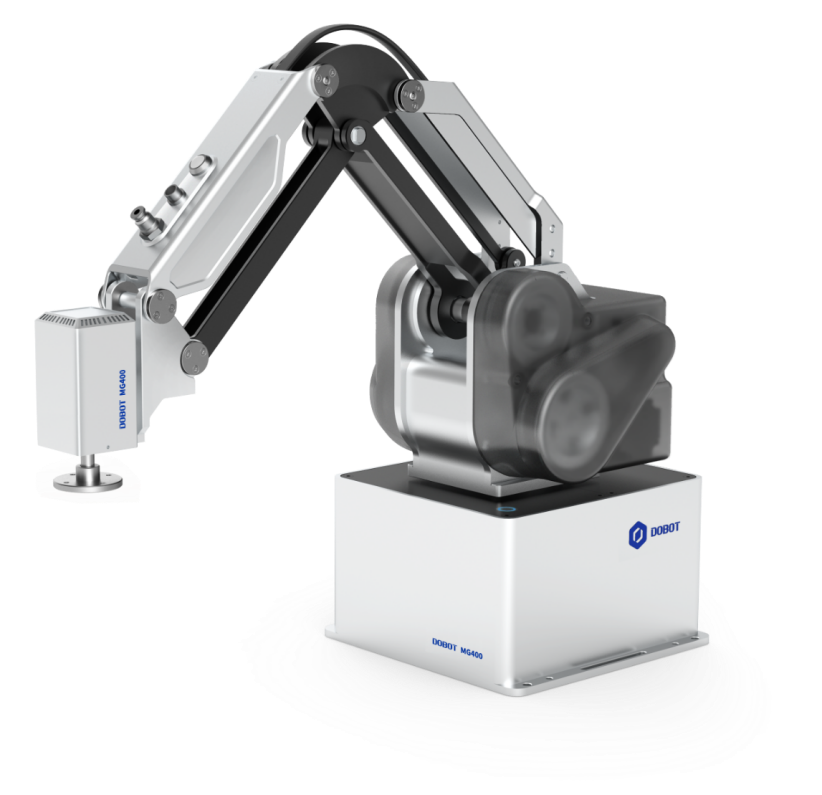 DOBOT MG400 cobot: lightweight and precise
There is another way to combat manufacturing challenges. Deploying collaborative robots will increase production flexibility to meet small-batch manufacturing and eliminate global supply chain disruption challenges.
Collaborative robots in manufacturing can cut production lead times and ensure the on-time delivery of the supply chain.
Moreover, robot arms cannot be bored, and their qualification is high, helping to solve the labor shortage challenge.
Dobot Modern Manufacturing Family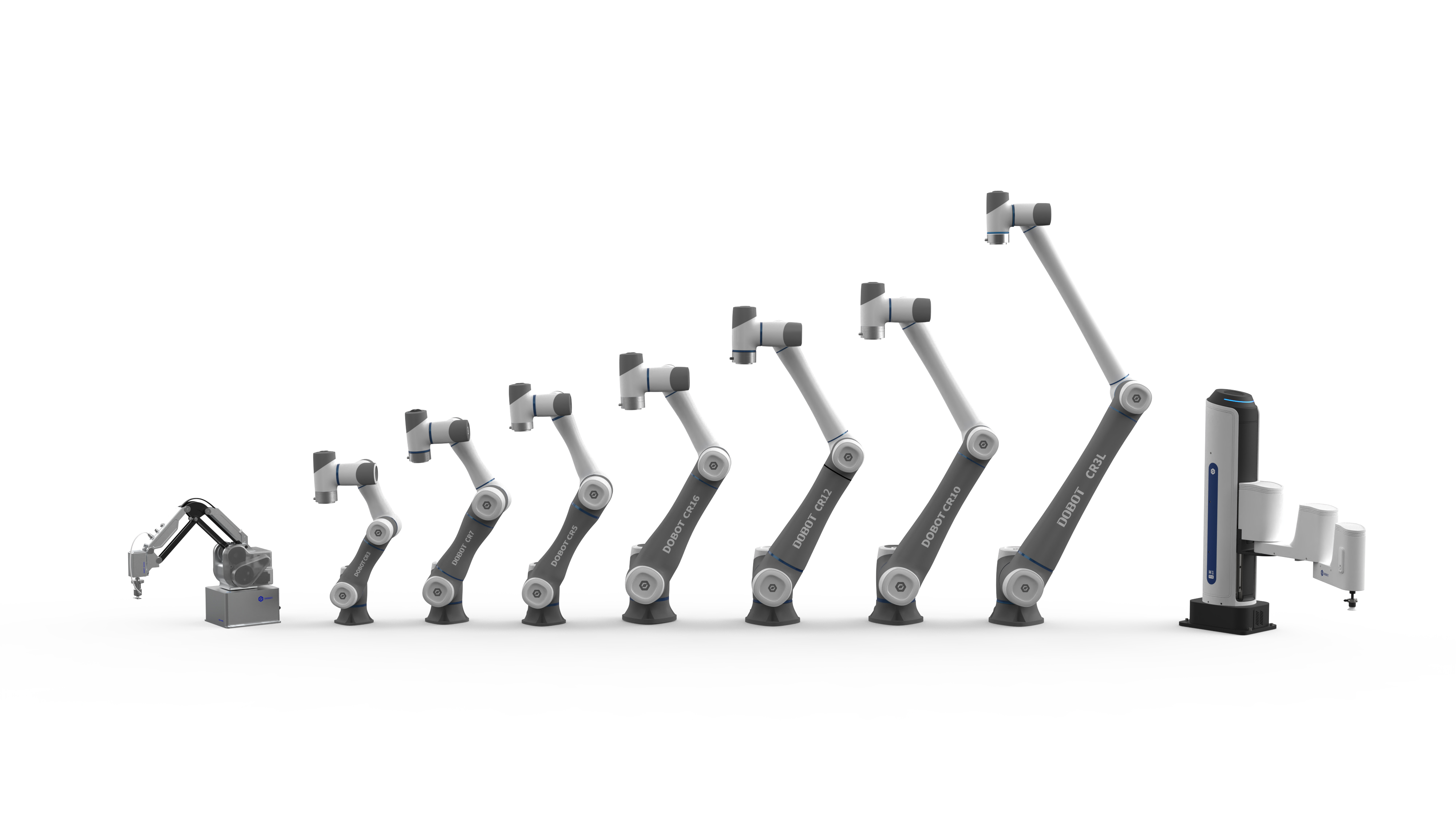 DOBOT MG400, CR series, M1 Pro robot arms (from left to right)

Nurturing high quality and reliability as primary indicators for technology success, we build the Dobot cobot family to combat various manufacturing bottlenecks.
Dobot modern manufacturing family includes:
DOBOT CR series

DOBOT MG400

DOBOT M1 Pro
Dobot cobots can become friends that do not require anything but installation.
DOBOT CR series are 6-axis robots, expanding their flexibility and ensuring the proper workspace allocation.
At the same time, DOBOT MG400 is a lightweight, small robot arm with space less than A4 paper size.
DOBOT M1 Pro is a SCARA robot arm performing rich application scenarios for SMEs.
Dobot modern manufacturing cobots are cost-efficient and affordable, guiding and supporting businesses to save costs in the long run.
---
Contact us to automate modern manufacturing with Dobot.