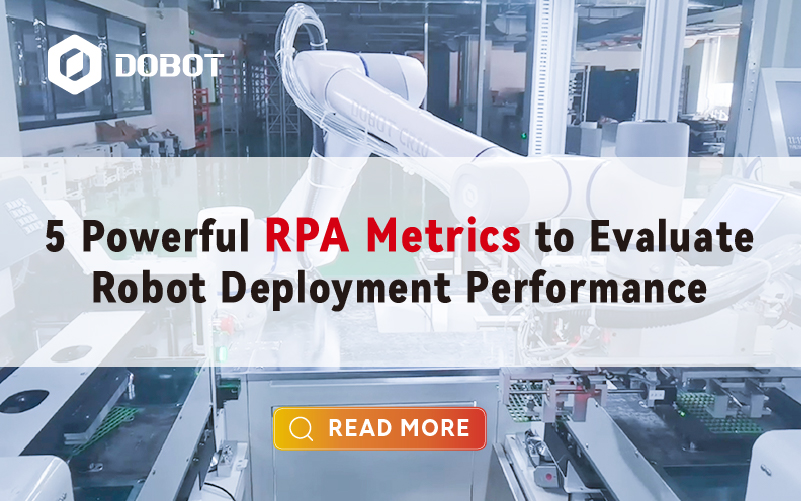 In today's competitive environment, the deployment of robots does not guarantee successful automation. Hence, using RPA metrics can help organizations define the level of robot deployment performance.
These key metrics will enable us to get a bird's-eye view of how successful process automation is and evaluate the benefits of RPA.



How to Assess RPA Metrics and Grow ROI


Here we will provide you with some key metrics helping to evaluate robot performance and increase ROI.
1. Speed

Robot process automation or RPA fully depends on the speed of performance. Today, more and more businesses deploy robot arms in the manufacturing environment, as traditional manual work cannot increase productivity. The worker speed in multiple application sets depends on a human factor, as most manufacturing processes are monotonous and repetitive. Tiresome work does not help increase worker productivity and even might cause injuries.

That is why, to understand how effective the robot's performance is, we need to compare the speed of traditional manual work and automated processes, but from a long perspective. Robot arms are never tired; they do not need to take a break and have lunch. Hence, the operational velocity is quite high compared to manual industrial processes.
For example, DOBOT CR series robot arms need 1 minute to pick and place seven boxes, ensuring high-speed palletizing. At the same time, this process is not suitable for workers as it is a burdensome, repetitive, and tiresome task.
2. Accuracy

One of the main goals of automation is to eliminate the errors that might inevitably occur during manual work. That is why organizations can measure RPA success through the level of accuracy collaborative robots can bring.
Accuracy represents the production quality and reduces the number of break-fixes. The number of times the cobot is necessary to be maintained presents the quality of the RPA. The product material and weight influence the accuracy of the process. The reason might lie in choosing the robot arm with the inappropriate payload.
3. Workforce Safety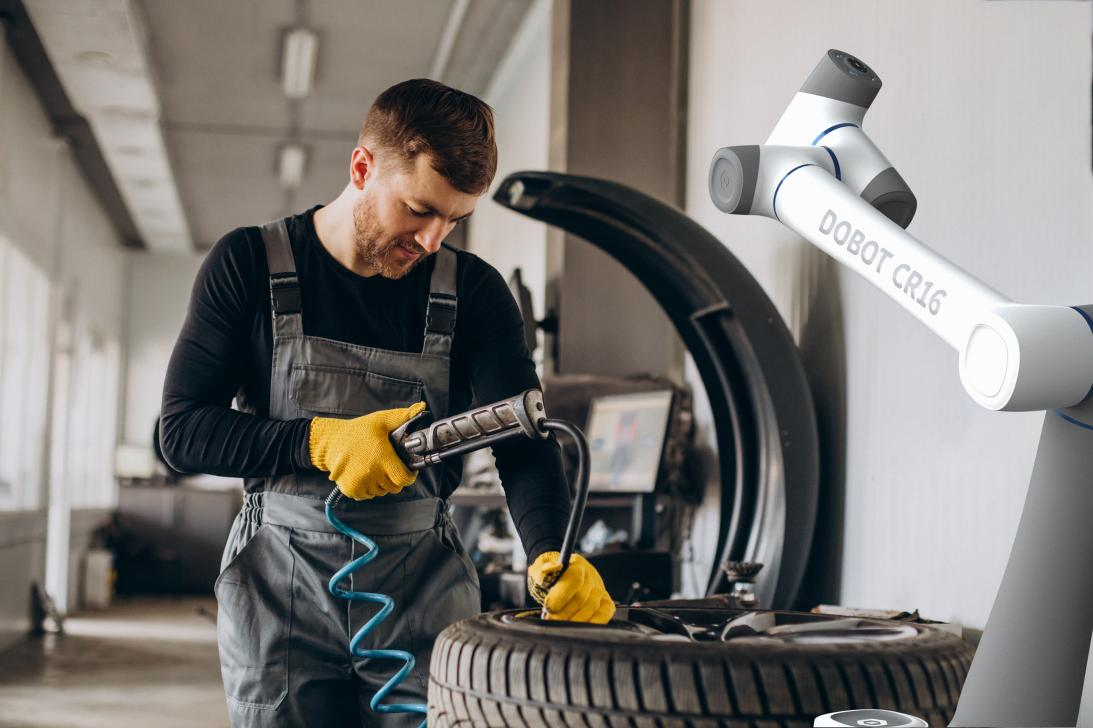 Businesses, deploying process automation and collaborative robots, are concerned about workforce safety. Workforce safety is another key indicator, showing the level of efficient performance of RPA.
Robot arms can decrease the level of injuries among workers, ease their burden, and lower labor costs.
4. Software
Deployment of specific software enables a high level of efficiency. Installed software with basic programming skills indicates a simple operational background. At the same time, the simplicity of software usage highlights the time-saving processes in a multiplication manufacturing environment.
Dobot cobots are deployed in rich applications across industries, ensuring high performance with basic programming skills required to manage the robot arm.
5. Hardware
The last but not least important RPA metric to evaluate the robot's efficiency is the level of hardware quality. The hardware breaks and fixes indicator can state the reliability of a robot arm purchased to operate a specific industrial task.
Hence, businesses should consider the RPA metrics to measure the robot performance and evaluate how effective and successful they deployed a collaborative robot in their manufacturing environment.

Discover more on how you can maximize efficiency with Dobot robot arms.