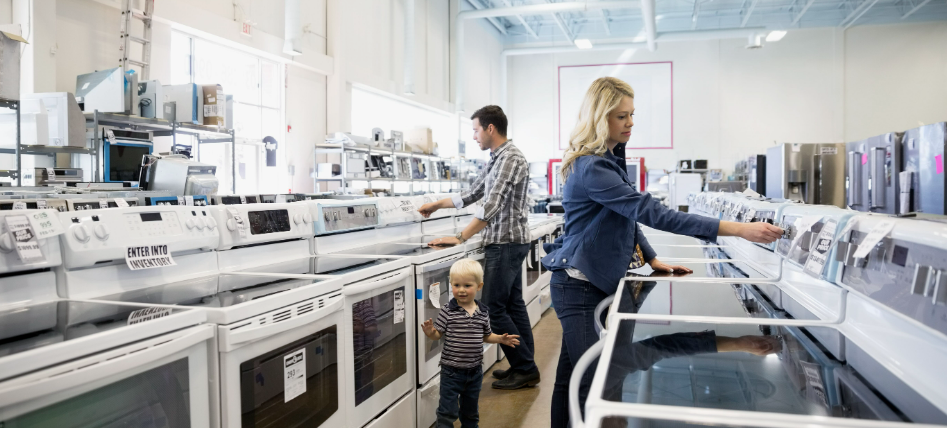 Under the influence of the recent pandemic, the home appliance industry has been growing at a slower pace and experiencing new challenges.
New demands from consumers: There is a greater need for personalized products in the industry. The market is looking for products that are high-end, intelligent and customizable. This forces manufacturers to transform from standardized mass production to customized small batch production.

Labor shortage: At present, over 90% of enterprises in the industry are experiencing loss of staff and are facing difficulty in hiring, due to the fact that older workers are retiring, yet younger generations often refuse to work in jobs that are boring and repetitive.

Difficulty in automation transformation: Traditional home appliance production lines are inflexible, requires long transformation time and are highly dependent on professionals, thus expensive to upgrade.

Dobot's cobots have payload range between 0.5 kg to 16 kg to help the home appliance industry quickly integrate a variety of flexible automation solutions to perform various tasks such as loading and unloading, testing, and gluing.

With the advantages of intuitive programming, plug-and-play accessories, safe and flexible performance, Dobot's cobots can effectively solve the problems of labor difficulties, high personnel turnover and production costs in the current environment, while also meet consumer's demands for personalization.

Let's take a look at how Dobot helps companies in the home appliance industry.

Visual Inspection of Electronic Control Boards


Application scenario:

The DOBOT M1 Pro uses its high-resolution camera to scan for production defects on irregular shaped PCBs. It searches for scratches, exposed copper, welding spots and misplaced components. Robots can identify unqualified products quickly based on the system's noise reduction, augmentation and deep learning algorithms.
Highlights:
Increased testing speed by avoiding manual checking, which can possibly cause visual fatigue.

M1 Pro deploys an all-in-one design, which can be used straight after power connection for easy deployment.

Compatible with a variety of visual, pneumatic and electrical end effectors, suitable for small batch and flexible production needs.
Glue Strip Compression on LCD monitors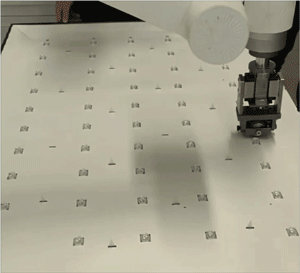 Application scenario:

The DOBOT CR5S is equipped with a specialized end effector for pressing tasks to perform glue strip compression in vertical and horizontal directions on LCD monitors.
Highlights:
CR5S comes with DOBOT SafeSkin for even safer human robot collaboration.

Dobot's proprietary high-precision force control algorithm to prevent damages to LCD monitors that can be caused by man-made faults.
Inspection of Refrigerator Functions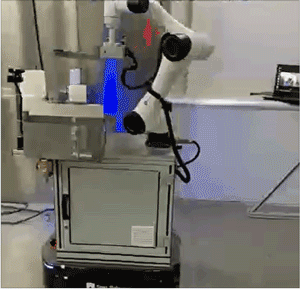 Application scenario:

A Dobot cobot is equipped with a vision sensor and installed on an AMR to perform a variety of refrigerator inspections, including door opening/ closing force testing and water supply test. The robot uses its end effectors to press the number pad on the refrigerator and test for water filling and pouring functions and measure the water volume received.
Highlights:
Complete multiple tasks with just one robot.

Safe for human robot collaboration, no extra protection gear needed.