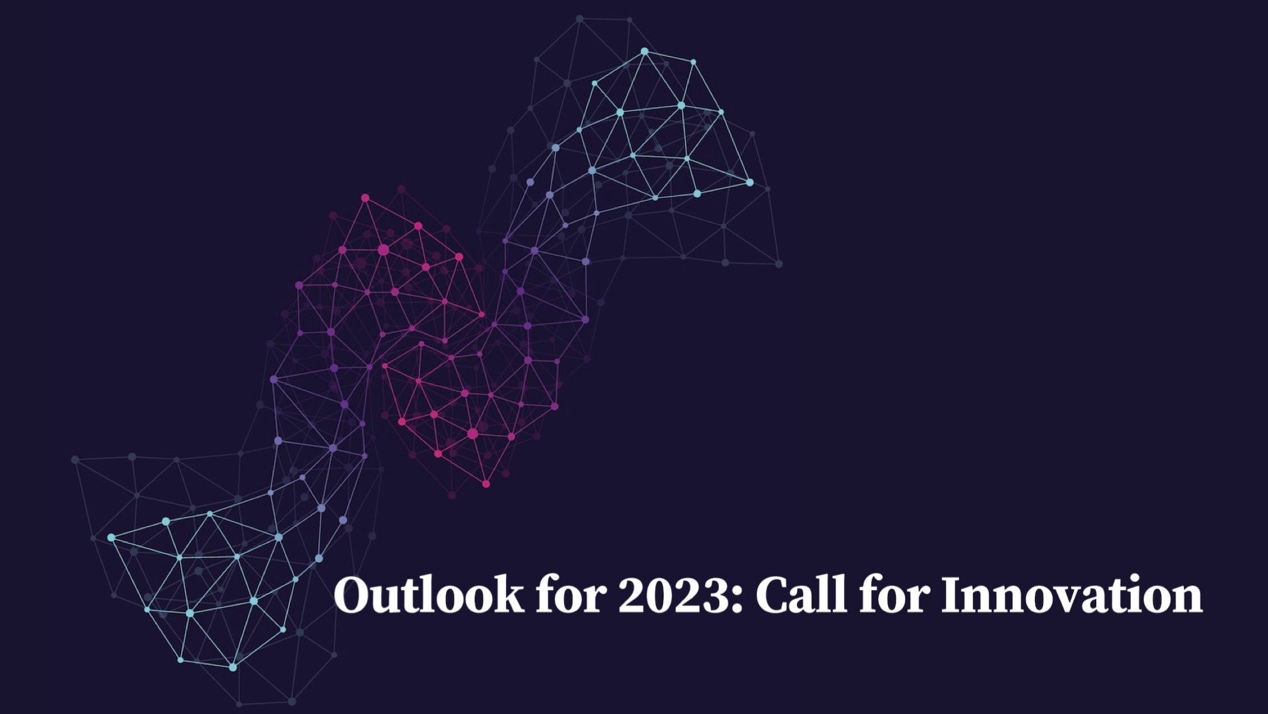 Investment research firm EqualOcean recently published its outlook for 2023, in which it closely examined the top trends in the Chinese technology industry and interviewed experts to identify 6 of the most significant trends. It focused on understanding how these trends will shape our futures and finding new growth opportunities. Each trend analysis examines three tangible factors that will influence the industry most: national policies, funding activities, and the technology maturity stage.
Dozens of interviews were performed to learn about potential collaborations among adjacent technology sectors. A cofounder of Dobot was one of the select few experts interviewed for this report.
6 Global Trends
In the report titled "Outlook for 2023: Call for Innovation. China Technology Industry Trends to Watch 2023", 6 major trends are forecasted. They are:
1. Cyber security market size to surpass CNY 286.6 bn in 2023.
2. The mass adoption of Metaverse in 2023 will not happen.
3. Collaborative robots are projected to have the highest growth rate in the robotic industry.
4. More AI unicorns emerge in the renewable energy sector in 2023.
5. More financing rounds worth over CNY 1 bn will happen in silicon photonic chip industry in 2023.
6. Edge computing market size to reach CNY 95 bn in 2023.
Collaborative Robot Market Analysis
According to the research firm, the collaborative robots are more affordable than ever, easier to use and can also work alongside human, making it ideal to small and medium size companies. They will have more significant development opportunities in the context of Industry 4.0 era ad expected to have the highest growth rate in the robotics industry in 2023.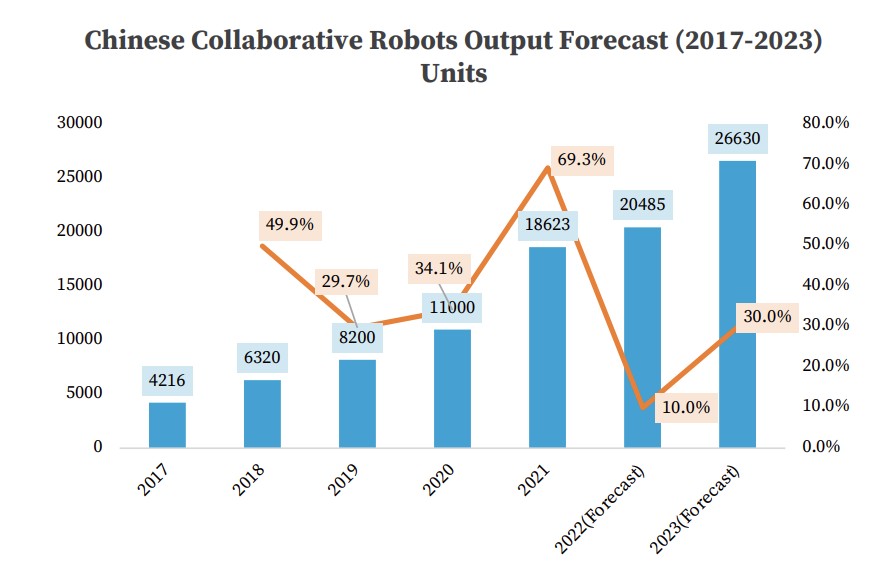 The report also noted that in recent years, the Chinese government has introduced several policies to foster the advancement of the robotics industry.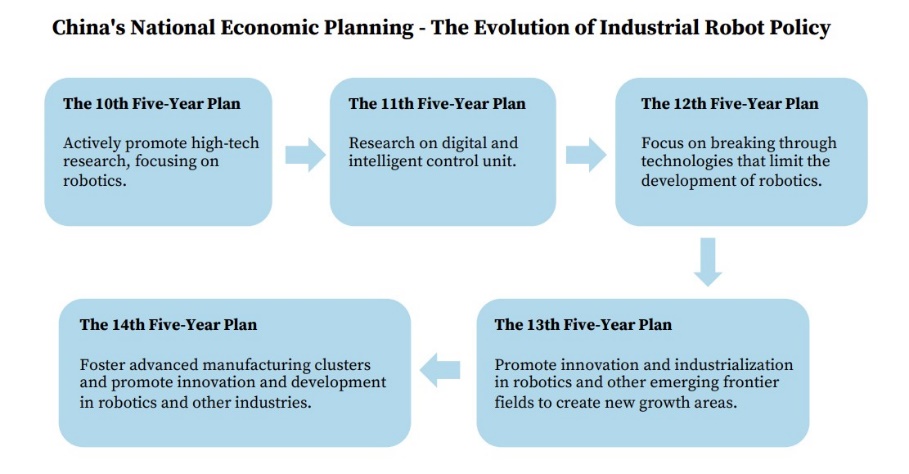 The total financing for collaborative robots in the first half of 2022 hit CNY 4 bn.
The bar chart below shows that China is the leading country with the most collaborative robot shipment amongst other top 12 countries.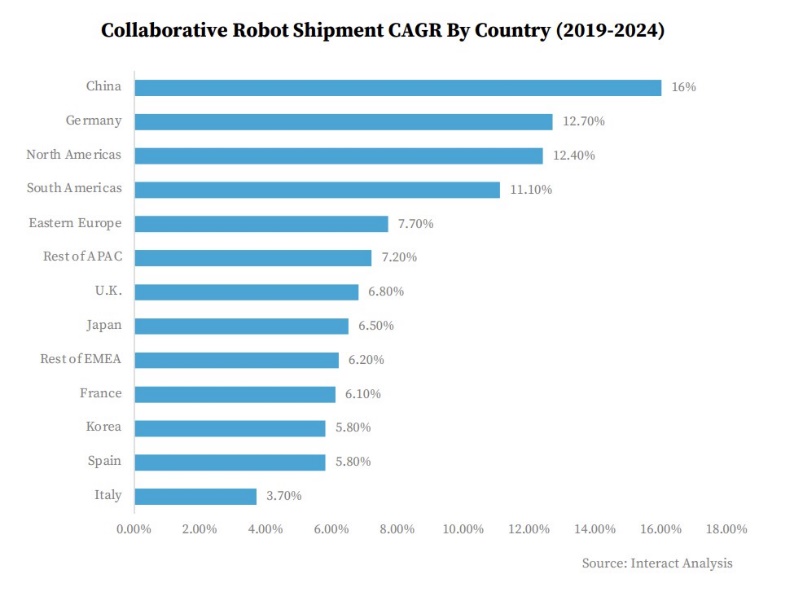 2021 was the year which marked the intelligent transformation of collaborative robots. Since then, collaborative robot technology is mature enough for adoption across various industries. With the recent inflation that saw a rise in wages, collaborative robots are becoming an obvious alternative.
The line graph below shows the unit costs of collaborative robot against the unit cost of labor from 2014 to 2019.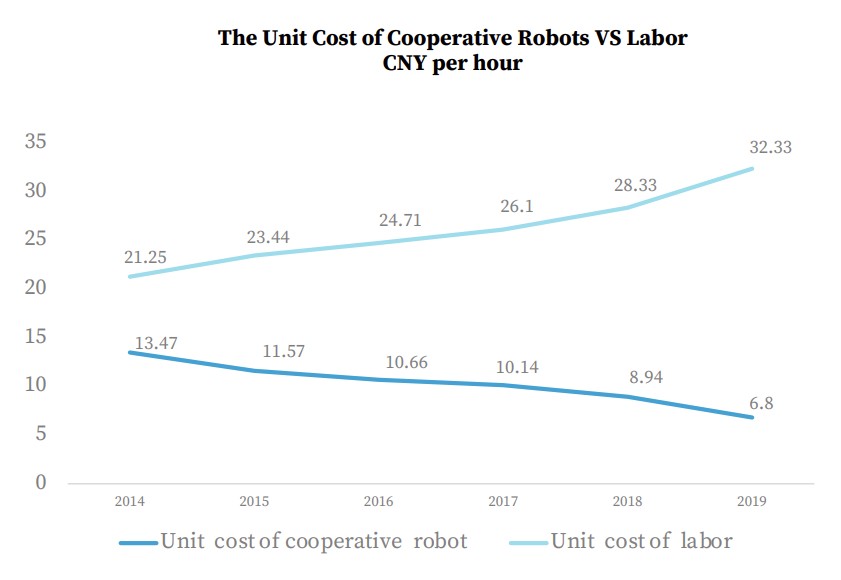 In conclusion, collaborative robotics is ripe to gain market share in 2023.